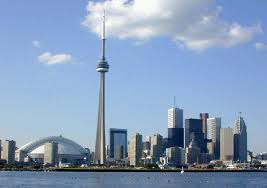 On Wed., Oct. 3 2012, Bob traveled to Toronto for the two-day Marketcircle Partner Conference on 10/4 and 10/5. Marketcircle is the creator of Daylite, the Customer Relationship Management (CRM) software that many of BFA Technologies, Inc.'s clients use...as does BFA itself. BFA is also an authorized Marketcircle partner and reseller of Daylite.
This marked the 2nd straight week that BFA attended a partner conference in Canada as we had previously visited Montreal for Lightspeed POS training.
As this was our first visit ever to Toronto, we quickly understood why some had called it the "New York" of Canada. It is a large, bustling city full of skyscrapers and energy; but most importantly, we found it's people to be very kind and hospitable.
The Marketcircle conferenced proved to be extremely informative and valuable. Daylie Ver. 4 - a completely rewritten, new release as of just June 2012 - was thoroughly discussed and analyzed. And new, upcoming features and releases as well as product road maps were also presented.
While there, Bob was able to meet one-on-one with both upper-level management as well as Marketcircle engineers to gain even more insight into the product. As a part of the event, Bob was also able to achieve Daylite 4 certification on behalf of BFA Technologies, Inc. But almost as importantly, Bob was able to meet with other Marketcircle partners from all across the U.S., Canada and other countries as well. Many of these were long-time partners who had a wealth of knowledge to share in not only their product knowledge, but also in their business practices in helping their clients.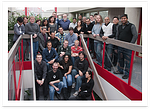 All in all, it was a very successful event and we know that it will serve to allow BFA to better assist its Daylite clients - both present and future - as they move to Daylite version 4. Now we're just looking forward to next year's conference, to be once again held in Toronto in October, 2014.