Cloud-Based Systems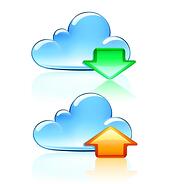 From Apple's iCloud to Google apps to hosted Exchange, BFA Technologies, Inc. can help differentiate these and help you determine which service is best for you.
iCloud: Apple's cloud based service allows users to sync email, notes, calendars, reminders, bookmarks, photos, and documents between their mobile devices and computers.
Hosted Exchange: Microsoft's service for email, calendars, and contacts. It offers enterprise grade security and allows users to sync mobile devices and computers.
Google Apps: Google's sync service which uses Microsoft Exchange for connecting mobile devices and also provides secure remote access to email, calendar, and contacts.