---
Customer Relationship Management Solutions
What is Customer Relationship Management (CRM) Software?
Customer relationship management (CRM) is a system for managing customer relations between a company/business and clientèle, including maintaining current clients and following up on prospective sales leads..
Daylite 6 from Marketcircle is the leading Apple-centric CRM solution in the industry. The Daylite 6 ecosystem is comprised of three key components: Daylite 6 for Mac, Daylite 6 for iPhone, and Daylite 6 for iPad.

On the Macintosh platform, Marketcircle also tightly integrates Daylite 6 with Apple Mail through its Daylite Mail Access (DMA) product. The cross communications of these two applications allows for amazing productivity gains not found on any typical browser-based, cloud CRM systems.
---
Managing BFA Technologies, Inc. with Daylite CRM Software
---
Why BFA and Daylite?
BFA Technologies, Inc. is not only committed to Daylite as a Premier Partner, but we also "drink our own Kool-Aid" as we literally run our company on Daylite. It has proved to be invaluable. And we would love to share that value proposition with you.
BFA Technologies, Inc. is also one of the very few Daylite partners in the metro Atlanta area. This all began with a Marketcircle partners event in Toronto in the fall of 2012.
Read about that event on our blog: Marketcircle Partner Conference 2012
Most importantly, we understand the challenges of handling new business opportunities and the amazing ways that Daylite 6 can help streamline business processes to meet those challenges in bringing about greater success and profitability.
---
Daylite: iPad, Mac and iPhone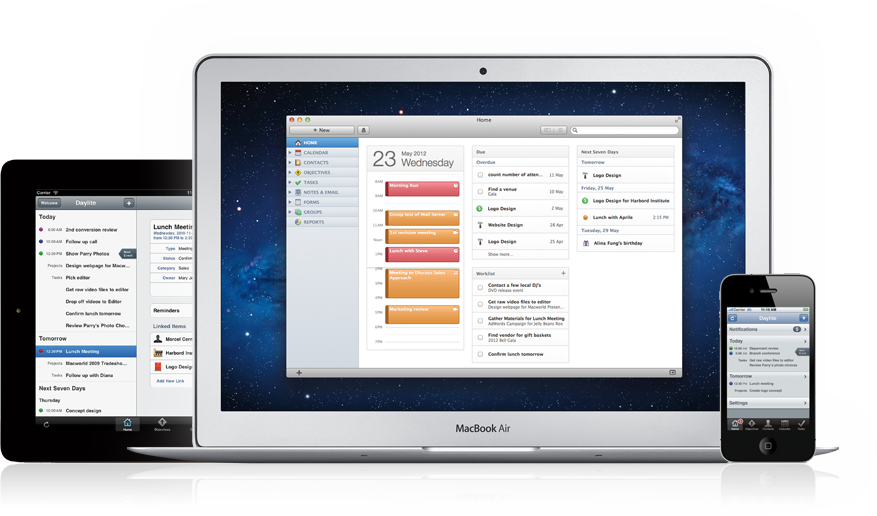 ---
Daylite 6 Useful Links:
Get Introduced: Daylite 6 Product Page
Get Informed: Daylite 6 Features
Get Educated: Daylite 6 User Guide
Get Trained: Daylite 6 Training Videos
---